With cannabis now legal for recreational use in Michigan, you can finally get your friends what they really want this holiday – a menagerie of Mary Jane-inspired gifts! If you're searching for the perfect stocking stuffer for the cannabis lover in your life, look no further than our Cannabis Holiday Gift Guide. From smoking accessories to fashion, here are some gift-giving ideas guaranteed to bring some green magic to this holiday season!
Stocking Stuffers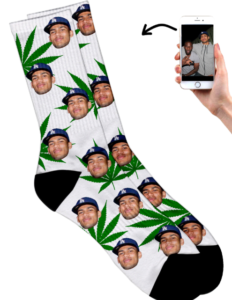 Create a custom pair of socks decorated with cannabis leaves and the faces of your friends! Choose from a variety of colors and sizes and keep those toes cozy.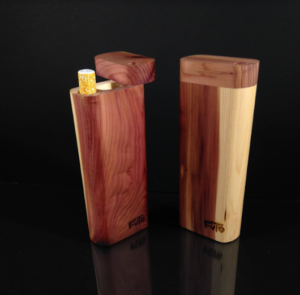 Perfect for the smoker on the go, a dugout is a portable, pocket-sized smoking box designed to hold a one-hitter pipe and your favorite herb. This one is made from beautiful wood and has a lovely cedar scent!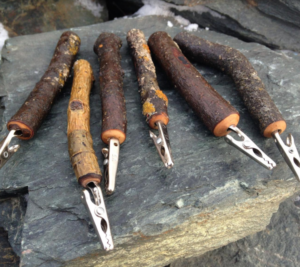 Keep your fingers protected with one of these lovely roach clips made from various Canadian trees. This one comes in a set of 3 so you can share the love!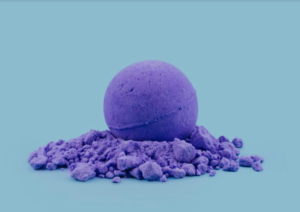 Give the gift of relaxation with these CBD bath bombs! Guaranteed THC-free for those that prefer not to experience psychoactive effects, these bath bombs come in a variety of scents and blends.
Experiences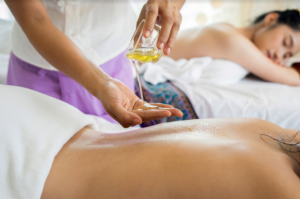 A spa service is a great gift for the friend in your life that works too hard! Infused with healing CBD, these services include massages, scalp rubs, and facials.No psychoactive elements are involved, which makes it a perfect gift for your intrigued-but-nervous aunt. 😉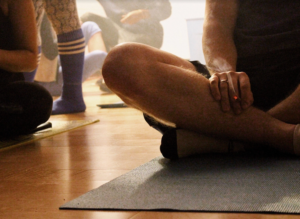 If you know someone that loves yoga and cannabis, or has been wanting to give yoga a try, an Elevated Yogi class is a great gift to get them started! Spark up and stretch out.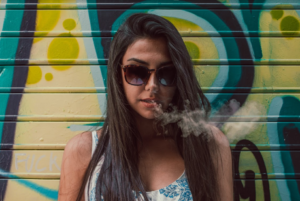 You've heard of paint-and-pour classes that celebrate art while drinking wine, so get ready for paint-and-puff classes! Enjoy and evening out with friends creating lovely custom art while enjoying your favorite strains.
Fashionable Choices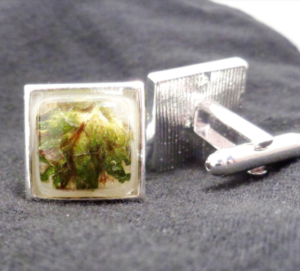 For the power cannabis connoisseur in your life, these weed cuff links feature cannabis buds set in jewelry-grade resin. Perfect for jazzing up your next industry event! They can even be custom made with a favorite strain on request.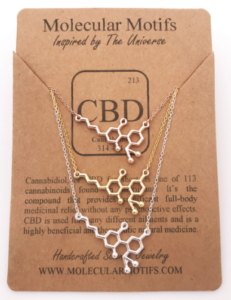 This lovely necklace featuring a CBD molecule will delight your fashion-forward friends. Great for those who want to promote the powerful healing properties of their favorite plant!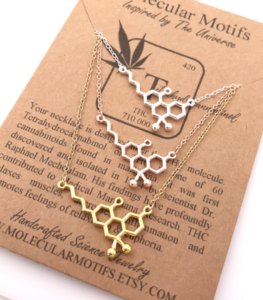 Alternatively, if your fashion-forward friends just love blazing, get them this cute THC molecule necklace! It can be customized with a birthstone and your favorite metallic finish.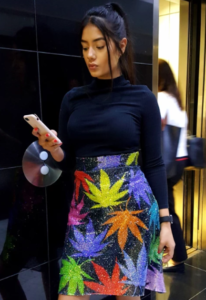 For the bold and colorful cannabis lover on your list, why not go with this super cute sequin skirt? Perfect for their next 420 event!
Handy & Helpful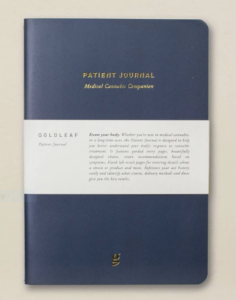 With so many strains, dosages, and elements to consider, these journals combine beauty and function. Gift a journal tailored for patients, growers, chefs, and more to keep all the facts straight.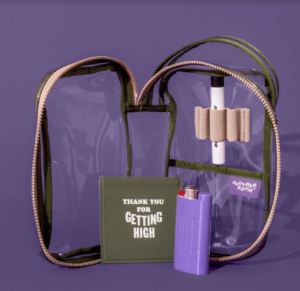 An essential for any smoker on the go, this travel kit includes a doob tube, combination lighter/joint holder, and a smell-proof pouch to hold a favorite strain. Perfect for the friend that always has their favorite joints on hand!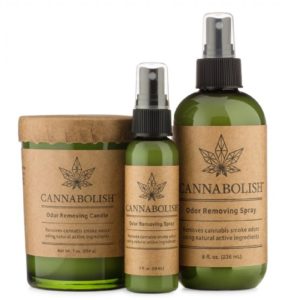 Not everyone wants the weed smell to linger, so these odor-removing products are a big hit for anyone with roommates. Cannabolish offers candles, sprays, and sets – great party prizes!
Higher Standards Supreme Clean Kit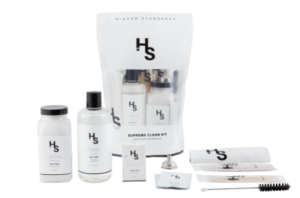 No one likes gunky glassware, so gift this cleaning kit to the friend with all the pipes, bongs, and dab rigs. Removes tough-to-clean resin and buildup to leave your pieces sparkling!
Topicals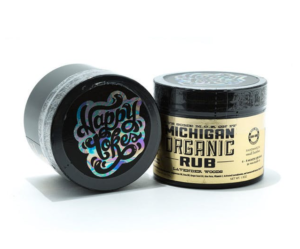 Michigan Organic Rub creates essential cannabis-infused healing lotions and balms out of dedication to suffering patients. Try scents like Lavender, Lemon, and Vanilla Mint!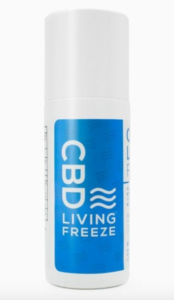 When applied, the menthol in CBD Freeze mimics the application of ice, increasing blood flow to the affected area. A great gift for the athlete in your life!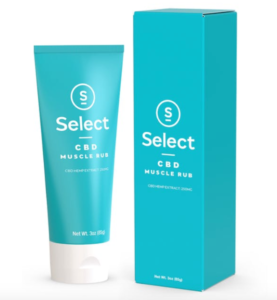 Get a muscle rub that works as hard as you do. The purest hemp-derived CBD formulated with Aloe, Vitamin E, Tea Tree oil, Menthol and more, which results in a highly concentrated, readily absorbed topical cream that's the ideal addition to any wellness routine.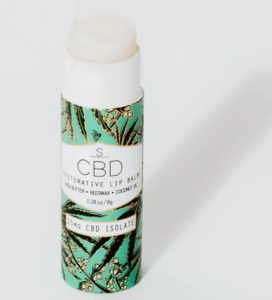 Made with protective beeswax, nourishing coconut oil, and regenerative shea butter, this CBD lip balm will soothe your lips. If you have friends living in cold or dry climates, they definitely need this gift during winter!
Everything In Between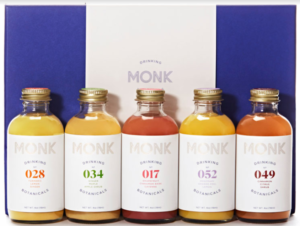 For when you want to celebrate without the hangover – CBD cocktails are here! Drinking Botanicals are combinations of fresh-pressed juices, herbs, and CBD designed to relax, restore, and revitalize mind and body. Try this sampler pack at your next holiday party!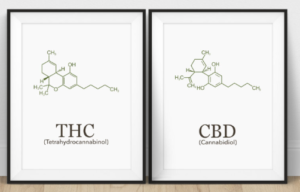 Art is the perfect way to bring a room together, and this instant download print is the easiest way to get that perfect look for your home.This marijuana gift set includes both the THC molecule and CBD Molecule prints. A lovely way to class up your smoking lounge.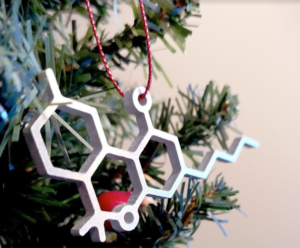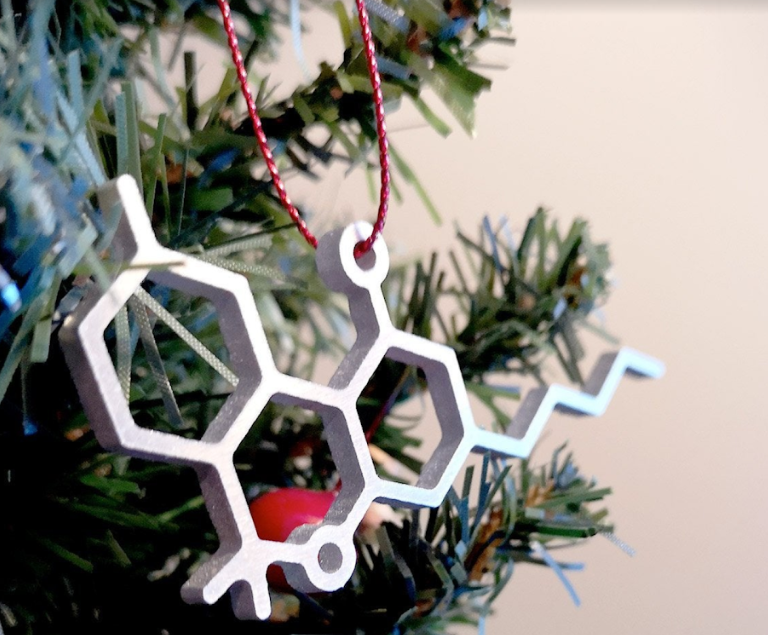 Deck the halls with this cute THC ornament! A great gift for you favorite budtender – giving is the reason for the season!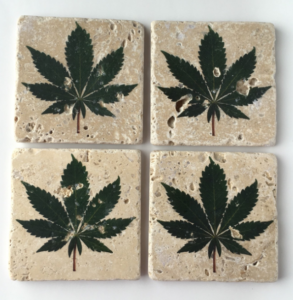 Although according to the Etsy listing, these are not 'scratch and sniff', these marijuana coasters are sure to brighten a room. Each set of four is a little unique due to the nature of the stone, and they'll look oh-so-classy next to your special ashtrays.
Happy Holidaze from our family to yours!